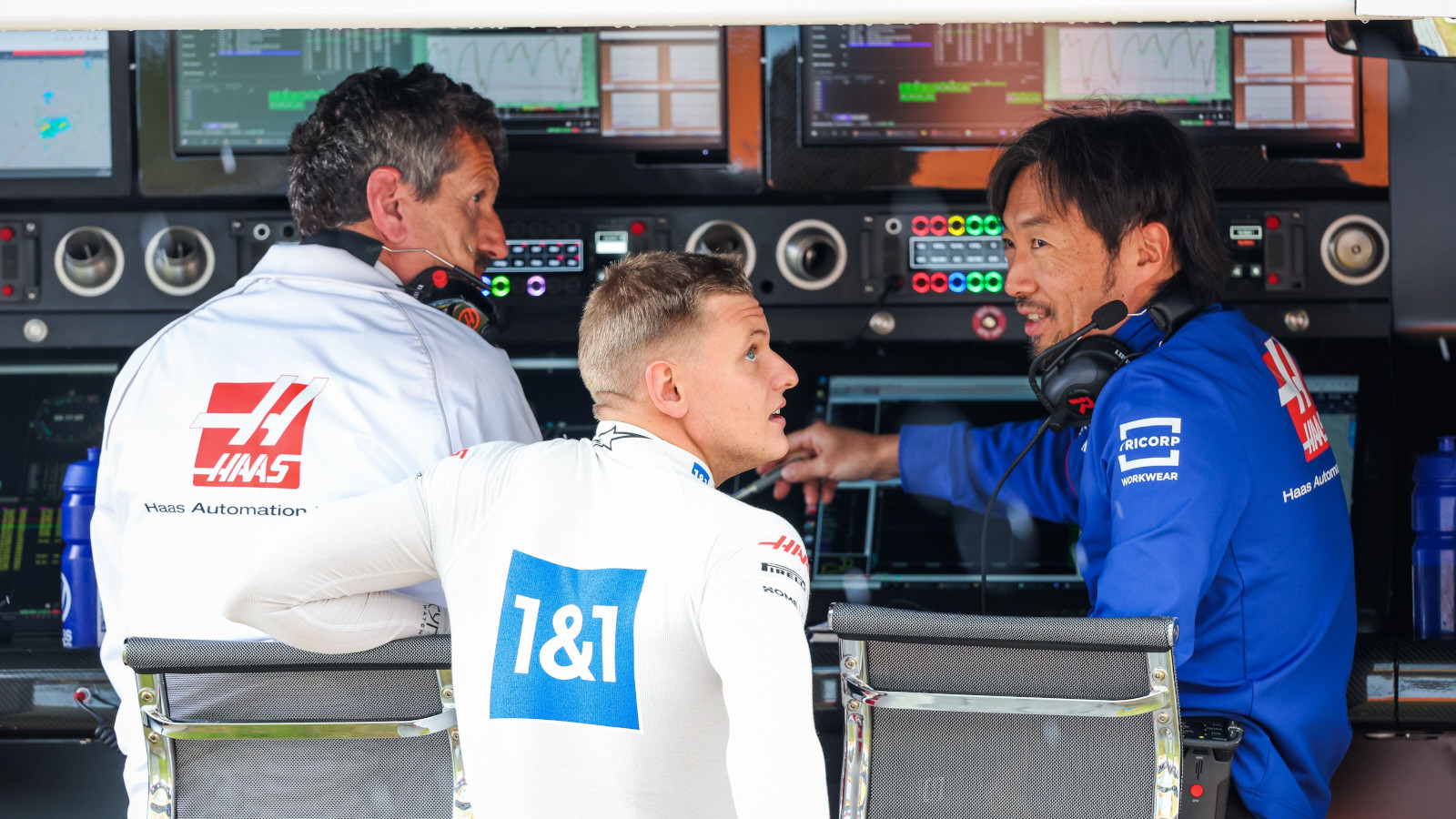 Schumacher out of 'balance' at Silverstone
02/07/2022 12:15
Mick Schumacher admits Haas know they are "not where we want to be" after finishing near the bottom of the timesheet in Friday's practice at Silverstone.
Friday's first practice for the British Grand Prix was blighted by the weather, most of the teams opting not to do any serious running as they did not want to risk wrecking the cars.
That made for a busy second session, one that Schumacher finished P19 while his team-mate Kevin Magnussen was 17th.
"The practice didn't go quite as hoped," Schumacher conceded. "We still have to work a bit on the car and see that we can bring it in the right direction and, accordingly, get a little more time."
Revealing that his biggest problem was "balance", he added that Haas had tried "interesting directions in the set-up" that hadn't paid off.
"We know that we are not where we want to be," he continued.
Mick thinks the team made the most of setup knowledge in FP2, after a rain-impacted first practice session #HaasF1#BritishGPpic.twitter.com/am2X5YYNxl

— Haas F1 Team (@HaasF1Team) July 1, 2022
One of Haas' big problems at Silverstone is that their rivals have all brought updates for their cars, Haas have not.
The team is only expected to upgrade the VF-22 at the Hungarian Grand Prix, Haas still running pretty much the exact same car that they started the season with.
"Some teams looked pretty strong," he said. "And they have upgrades, which doesn't exactly help us.
"It's going to be a little more difficult. But that's life, that's what we decided.
"But we're building knowledge, which will hopefully help our big update in Budapest but it's important that we make sure it works."
The German, who last time out in Canada qualified P6 in the wet, insists all is not lost as he reckons there was about three-tenths that he could have found on Friday.
"That would have put us in about twelfth place. Then the world would look very different," he said.
"We usually make a good step from Friday to Saturday, and hopefully that will be the case too."
As for that illusive first point. "I've been a bit unlucky this season," Schumacher said. "It would be nice if we could change that. Why not here?"
The post Schumacher out of 'balance' at Silverstone appeared first on PlanetF1.