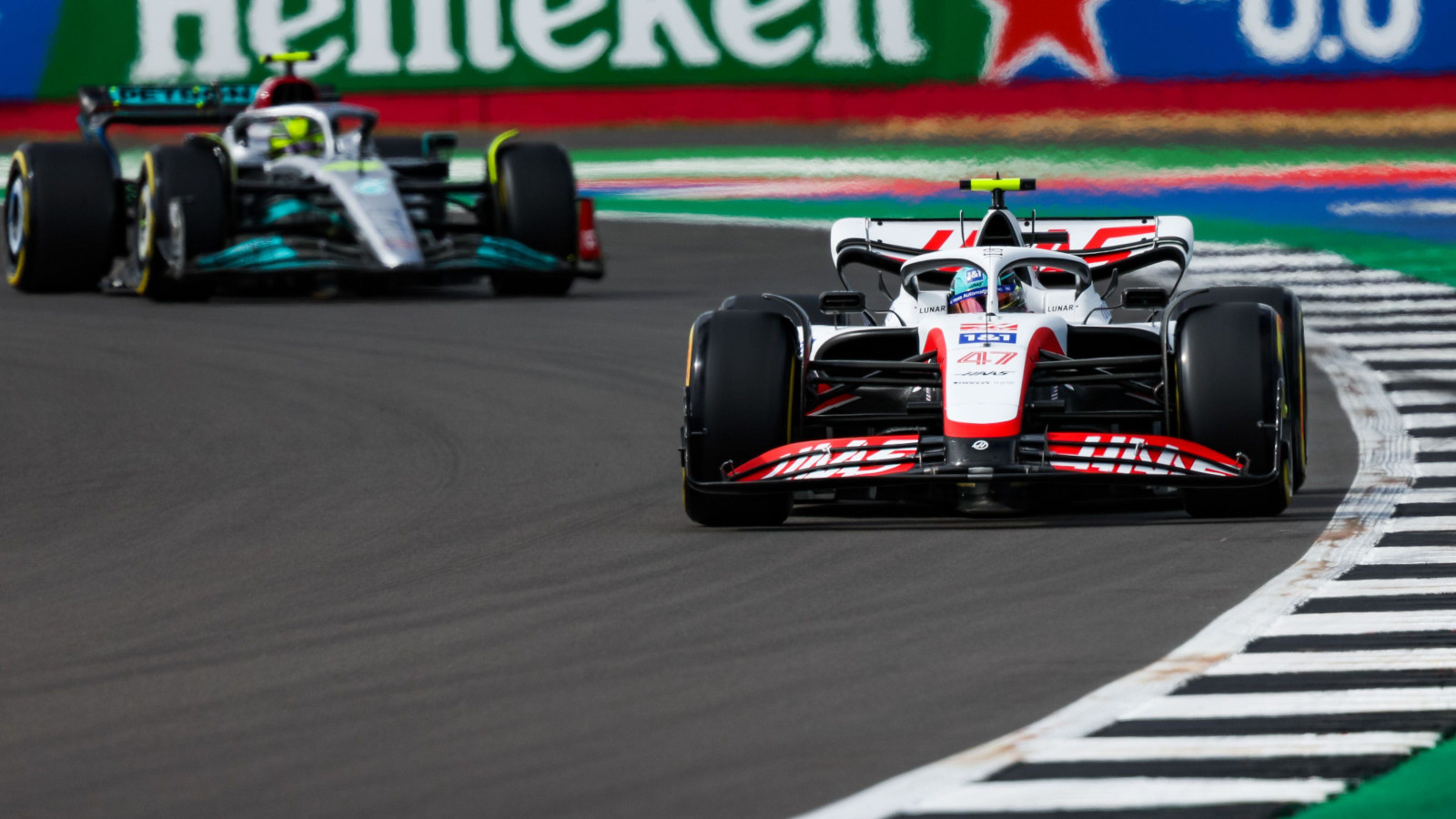 Steiner: Haas must stop 'hesitating' on strategy
02/07/2022 10:45
Having dropped the ball a few times this season, Guenther Steiner admits Haas are "a little bit insecure" when it comes to strategy.
The Italian, though, believes a few races where they get it right and their confidence will be bolstered.
Haas' 2022 championship began with three point-scoring results in the first four races. The points then dried up in from Miami onwards.
While part of that has been down to pace or reliability, Haas blighted by several Ferrari power unit issues, the pit wall hasn't always helped the situation.
Two-stopping both cars in Spain where the rest of the field went with a three-stopper cost them late in the race while in Canada the strategists got it wrong with Kevin Magnussen when they didn't pit him under a VSC.
"We always need to do something better," Steiner conceded as per Autosport. "We need to do that [strategy] better. We need to work on that.
"It's not that you don't know the strategy and what to do, but we hesitate sometimes to make decisions. We are a little bit insecure about it, and the more mistakes you make, the more insecure you get.
"At some stage, it just comes back, though. You need a few good results and a few right decisions and it's back. So we need to work on that one."
Guenther hopes the team can follow up a sensational qualifying result in Montreal with another strong Saturday at Silverstone tomorrow.#HaasF1#BritishGPpic.twitter.com/HoXRhXCBG1

— Haas F1 Team (@HaasF1Team) July 1, 2022
Steiner believes part of Haas' strategy problem is the hangover from 2021 where they were racing to finish, not score.
"After two years like we had, there is a little bit of a confidence issue, which everybody gets," he said. "You don't want to do the wrong thing. And that sometimes prevents you to do the right thing.
"It may be sound strange, but that is what is happening when you have to take these decisions. You have got to take the decisions in seconds.
"Sometimes you freeze, and you don't take the decision because you're a little bit rusty and you don't want to take the wrong decision. But then you think not taking a decision is the right one, and it isn't."
Strategy, though, is by no means Haas' only problem – or even their biggest.
The team has been let down a few times by their Ferrari power unit, the latest issue costing Mick Schumacher a possible first points-scoring finish at the Canadian Grand Prix.
He was running P7 when his power unit failed.
"On reliability, Ferrari is working on it," Steiner said. "I mean, they are not happy with what happened to us, and obviously, they're in the same boat. They have got the same engine, same MGU-K and it could happen to any of us.
"I'm sure that the driver [Magnussen] knows when Hamilton is around, don't go near him any more because he can take something away.
"There's always something going against us. Everybody sees us, we should have 10-15 points more and we don't.
"Should and would doesn't take you anywhere. But the only thing you can do is keep the spirit up and everybody is upbeat, because qualifying fifth and sixth for us [in Canada] was a good day and it was done very good."
The post Steiner: Haas must stop 'hesitating' on strategy appeared first on PlanetF1.